My Team
We are committed to providing exceptional customer service to all of our clients.
If you need to schedule an appointment for a complimentary fact finding review or request any other service, please let us know. We will respond promptly.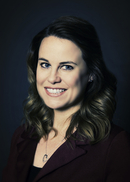 Lindsay A Atkinson
Administrative Assistant
Office 864-232-2881

Lindsay has been a part of our team since 2016.
Favorite part of her job: Gaining insight into each client's personal circumstances and developing an individualized plan for financial security and success.
Favorite Greenville restaurant: Brick Street Cafe
One item on your bucket list: Take a Mediterranean Cruise
Biggest 2018 goal: Teach my teenage daughter to drive
Biggest Dream: I had them, my kids!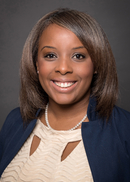 Helen L Wintz
Director of Operations
Office 864-232-2881

Helen has been a part of our team since 2016.
She serves as the Director of Operatons and Client Service.
Favorite part of your job: Helping people reach their goals
Favorite Greenville restaurant: Trios
One item on your bucket list: Travel to Hawaii             
Biggest 2018 goal: Buy a home
Fun Fact: I never meet a stranger
Biggest Dream: Be Debt free
Favorite way to unwind: Girl time with my friends